---
 
Are Your Children Ready for Self-Care?
As your child grows more independent, parents begin to consider the possibility of having them stay home alone, rather than being cared for by others. This can be a rewarding experience for children and parents, but only if the children are ready and prepared.
UW-Madison Division of Extension offers an online program that educates parents and their children on readiness for self-care, home alone plans, safety and alleviating fear and boredom when children are home alone.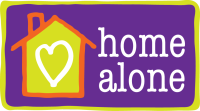 Visit our Home Alone online program for more information or to register and begin the lesson plan. Remember, parents and children should complete this entire program together.